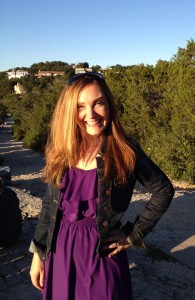 Hi! I'm Amanda Stanford. Thank you for your time. I hope you find value in this site…it's for all of us who have dealt with the inconvenience of food allergies and resulting related health issues.
I'm a sixth generation Texan, wife to the most patient man in the world, pet lover (yes, Tallulah), globe trotter, thrill seeker, reader, coupon stacker, advocate and friend. I love increasing efficiency, problem solving and best of all — resolution! I'm here sharing my experiences with you in hopes that together we can overcome life's challenges like food allergies, thyroid issues, and infertility and get back to loving life! My resources are yours.
I look forward to building a support space where we can work through this together. Your comments and questions are very welcome.