That's Amandatory: "It's not what you make; it's what you keep." 
First, this is not a coupon site. This is just a personal blog post about how I use coupons and loyalty programs most efficiently. I'm also giving away some personal coupons we won't use anytime soon.
My father likes his expressions. I have to admit, it makes things easy to remember. Some of his favorites include, "Never a borrower or a lender be," and as his grandfather taught him, "If you always tell the truth, you never have to remember what you said." A clear favorite among those expressions? "It's not what you make; it's what you keep."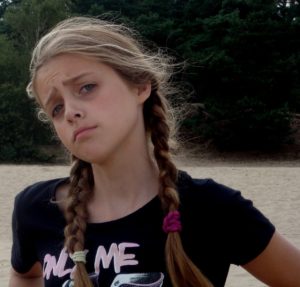 We grow up rolling our unappreciative (because we already know everything) eyes at sage advice that has been handed down for generations. Then we become adults and realize how much our parents ALWAYS tried to do/give/teach/love us the very best they could.
One thing I learned was the love of cutting extra costs and saving a buck or two. I mentioned before that I L-O-V-E coupons. If we can buy something for less than others pay, why not? That's like making money…can I get an Amen?
We subscribe to websites and receive emails we don't have time read until we are ready to walk into the store then frantically look for the latest coupon. Sometimes we can get a signal and pull it up in time. Other times…well. We join rewards programs and collect but do we use the bonuses we earn?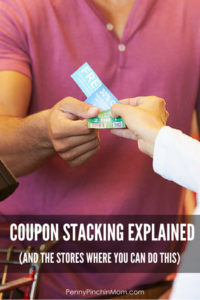 Last summer when we visited friends in California, I mentioned that I enjoyed getting great deals, they shared that they do, too. One (possibly both) buys annual Disney passes for her family of five with credit card points. The other shared with me the Walmart Savings Catcher which I promptly installed. Yes, I did live in Austin and love supporting local businesses but where I now live, there are two options for most necessities and Walmart is one. 
When I went on to explain that I enjoy coupon stacking, I was met with (what I thought were) blank stares. Here's Coupon Stacking Explained. Briefly, it involves using a store coupon on top of a manufacturer's coupon. Online it can take the form of using eBates with a promo code and/or rewards program + using a coupon + paying with a points earning credit card. (BTW if you are not using eBates, sign up here using my referral code. It's super easy to use and I typically earn about a $300 per year in personal savings.)
Then when I come home, I upload my receipts to apps that will refund based on purchases. My current favorite apps are the Walmart Savings Catcher (saves more in urban areas with more competitors) and Checkout 51 (requires selecting offers weekly).
In light of that, we have lots of fantastic coupons that go unused and we would love to share them with our beloved friends and family.  If you can use any of these, let me know. We have multiples of some. First Come First Served!
Express $75 off $200 (exp. 4 Aug 16)
1-800-PetMeds Save 10% (exp. 31 Jul 16)
AFEyewear.com Save $10
LEGOLAND or LEGOLAND Discovery – Free Adult or Child ticket with purchase of full price admission
Yoga Yoga Austin One FREE class for a first-time student
Manuel's Restaurant Austin  Complimentary Nachos with purchase of entree
West Elm $10 off when you spend $50 (exp. 31 Jul 16)
What are your best tips for saving money? For earning points? Favorite loyalty programs? Let's work the system together!