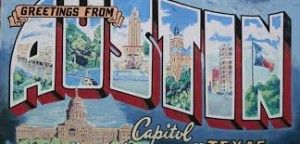 That's Amandatory: Realize there's usually more to it.
It was September and I was 37 years old. I had just moved to Austin, Texas in January of that year. I had been looking for a  job in Austin since my little sister started college at The University of Texas there in 1998.
Prior to that time, my Austin experiences  were limited to a visiting with my family once when I was nine — yes, we toured the capitol, or competing at the state level which rarely took us off the UT campus other than to eat (usually at the Pizza Hut at the corner of Guadalupe and MLK). Oh and that time I went with the Bohannons to the Texas Relays.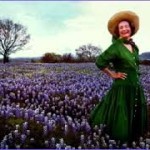 I digress…back to the fall of '08. I was sitting at work drinking my Emergen-C for the second time that day. It had to help with the Cedar Fever which had been plaguing me for a few months. I had been under the weather half of my Austin adventure which was weird because I had been eating well and exercising, incorporating activities like walking again outdoors at Lady Bird (formerly Town) Lake. Did I mention that my grandfather, Virgil,  who spent most of his life running car dealerships used to loan Lady Bird his car? We were all surprised to learn this after his retirement. He had been discreetly contacted by the Secret Service and informed that, after checking into his background, they felt like he was the right man for the honor of providing his personal car to Lady Bird when she visited Fort Worth. He was instructed to keep it confidential and he did up until the day he knew he would never lend it to her again. A man of honor with incredible character — YES…need I say more? OK then…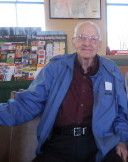 He is also extremely modest man who set an incredible example for his family, friends, and employees. My father said that growing up, his dad's employees would say things to him like, "You're going to have to work really hard to be half the man your father is," which irritated him as a teen but gave him immense pride as an adult. Of course, if anyone said in front of Virgil (which is what we all called him probably because we heard my grandmother call his name so often) he would shake his head and downplay the compliment.
Spending so much time with all my grandparents growing up had an impact on how I took compliments, too. As a teen and young adult, compliments — no matter the subject: hair, grades, volunteering, accomplishments — made me squirm. Oh and that small town, extended family atmosphere that filled my days really didn't allow for basking in too much glory!
Growing up in a small Texas town, provided me the opportunity to do whatever mylittle pea pickin' heart desired. So…I tried my hand at lots of activities. All it took was signing up at the beginning of the season, showing up to practice, and doing mybest. (BTW I would never have dreamed of quitting something prior to the end of the season and my parents would never have allowed it. If you sign up, you commit and complete it. Then next year you can choose whether or not to continue.) As my then five-year-old niece once told me, "If you do your best, that's all you can do. Think about it." (She's was born a sage.) I didn't know it then but that's how we lived.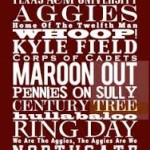 Back to Austin, I was sitting at work drinking my Emergen-C and wondering if my thyroid had something to do with constantly feeling MEH. Since I had health insurance for the first time in seven years, I decided it couldn't hurt to check it out again.
My thyroid had first come to my attention my second semester of college at Texas A&M University in College Station, Texas. Whoop! I started school there two weeks after my eighteenth birthday. Could anyone have been more naive?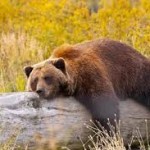 When I returned home at Christmas that year, I had gained 27 pounds! Forget the Freshman 15…If you're going to be a bear, BE A GRIZZLY!!! We also noticed that my neck was swollen and I had difficulty swallowing. Next thing I knew, I was being poked and prodded; needle aspirations and MRIs were just the beginning. When I was prescribed Synthroid and told I would be taking a pill every morning for the rest of my life, it did not work for me. I took it for a while and refilled it when I was too tired to function but basically ignored the condition for the 19 years. Yes there was that time at 24 when I saw a doc for updated test results and a refill but mostly I just avoided goiter-causing foods like strawberries, peaches, and spinach and told myself I was fine.
Back to Austin and me at 37…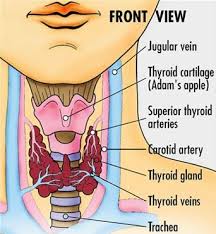 I scheduled an appointment and went in to see the ENT about my thyroid. This guy had the bedside manner of a slug but was considered one of the best in town. He walked into the examination room spoke with me for about two (count 'em one, two) minutes before announcing to me that I had thyroid cancer. So…I went into mild shock and left his office determined that he was a quack. But there was that nagging thought that gnawed at my mind…What if he was right?
A month later, I scheduled a second opinion. Doc #2 was incredibly kind-hearted, funny, and patient. (Get it… a doctor who is patient? Yes, I crack myself up. Maybe I should work at the Disney Frozen sing-a-long!?!?) After explaining the medical probabilities, he convinced me that we should remove my thyroid even though the biopsy was inconclusive. I was skeptical and scared to death that I had cancer growing in my body. I was still single, wanted to be a mother more than most anything in the world, and had never had surgery — not even a tonsilectomy. I took some time to think it over.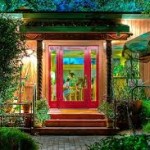 Meanwhile in Austin, I had discovered macrobiotic eating at a little-known sanctuary called Casa de Luz. Although I absolutely believed in the health benefits, I was not about to spend all my time and money prepping food when I lived in Austin! A few of the regulars there listened to my story and suggested I stop eating all gluten immediately. They also recommended that I test for other potential food allergies right away. While trying to process this, all I could think of was BREAD!?!?!? I could never give up BREAD!?!?!? I LOVE bread. If my thyroid was impacted by bread, my thought was that maybe having the surgery would solve the problem and let me enjoy life and bread. What I didn't understand was the relationship between food allergies and our bodies. (More on that in another post.)
The surgery was scheduled and the operation completed. They took the entire thyroid because the nodules were more extensive than anticipated. There was no chance that my body would be able to produce the thyroid hormones without meds. Great…a pill every day for life. I was informed that I would be released once I could make a deposit. So, I didn't take any pain meds for fear that they would inhibit said deposit. The doc returned early the next morning to stitch me up and assumed I was feeling no pain. When he poked the needle into my throat, I instinctively squeezed his knee to let him know he was causing me pain and I could do the same to him! One whole stitch later, I was good to go. That evening at home, all I wanted to do was sleep. Why is it so hard to rest in a hospital?
A few days later, the lab results confirmed that my thyroid had three nodules, one of which had active malignancy. The thyroid cancer had been completely encapsulated and had not spread into other parts of my body. (PTL no chemo required.) I was still in a bit of a fog when I received the news and needed more time to process it. Another doc who was a friend of a friend informed me to prepare to gain 25+ pounds in the next year. All that did was add to my wide-eyed new view of life. I walked around with a huge Band-Aid on my neck for the next month plus, slathered my scar in Mederma, and kept it out of the sun at all costs. I was on the road to recovery and to reclaiming my life…