That's Amandatory: Optimize to energize.
Most of us face day-to-day challenges, especially when it comes to time. For me, it's usually that I am cramming too much into a given day. People (you come to mind first, Greg B.) tell me that they cannot believe how much I can accomplish in a given day. I believe it's because I optimize. Yes, I can waste time with the best of them but I can also produce with the best of them as well. I'm usually multi-tasking but think about how we are enabled to multi-task given today's technology and machines.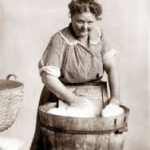 Let's take my great-grandfather's sister, a widow who raised her kids, ran a boarding house, and took in laundry at a time when wash tubs sat in the back yard. She manually scrubbed clothes, rubbing them against a wash board before she rinsed and hung them to dry. Oh and the ironing…I can hardly imagine. I do smile when I think of all our modern conveniences and how our days (even as full and productive as they can be) have nothing on the past. We have washers and dryers, dishwashers, and some of us (mom and Trisha) even have automated vacuums. Niiiice!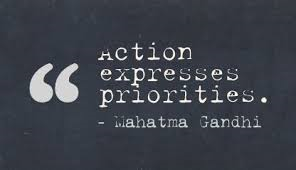 Are we really that much more productive today or do we have the ability to do more because of our machines and systems? We load a machine and start another project. Yes, laundry for a large family can be constant (I'm thinking of my sister) but how physically exhausting is it for us these days in comparison? Today's challenge: finding time and energy. We prioritize work, family, hobbies, more family, pets, our homes, communities, etc. and continually try to squeeze more out of our days.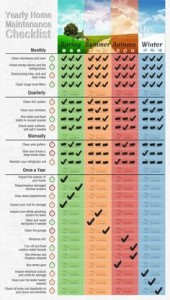 For me, one way to find that time and energy, is to optimize. Once order is established, we can stop thinking about the task at hand which provides additional energy to quickly and easily move through it. Yes, even multi-taskers can better optimize. When working on a project in a given space, consider order and placement. Move objects into areas where they can be easily utilized for recurring tasks. For example, place tools with multiple parts together (drills and drill bits, kitchen gadgets and their attachments) and place them where you will need them when you want to use them. PTL for Pinterest and its infinite checklists. Yes, perfectionistic tendencies get in the way…but we can work through them.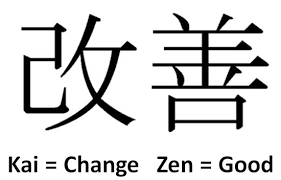 In business today, we continuously hear about running lean (Six Sigma, Kaizen, etc.). Did you know that the Japanese have been practicing these techniques for decades? When I worked for a Japanese company back in 1998, our team managed their Kaizen program. Employees in Japan were required to submit a quota of ideas (cost savings, efficiency, safety, etc.) in order to qualify for bonuses and raises. Wait…the catch? The ideas had to be implemented BEFORE they were submitted for tracking. In our facility alone, we tracked millions of dollars of cost savings annually — largely due to the existence of the program.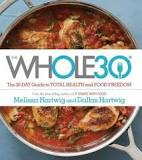 Speaking of systems, the Whole30 we just completed would have been toast without the systems that bloggers like Mel Joulwan put in place. (Thank you, Mel, for your shopping lists and restaurant suggestions! You made us think it would be easy!!!) OK…easier. The Whole30 is never easy but it does work. You know what you can and cannot eat and you resolve to stick to it for a given timeframe. You also know that 30 days is very doable for most people. With the end goal in mind, it's much easier to commit and follow through. I'm saying the same about optimization.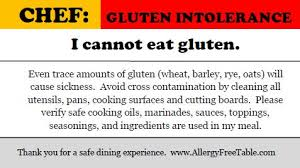 For people with food allergies or intolerances, this is especially important. Often, we order from the "gluten-free" menu at a restaurant and end up getting GLUTENED because a server didn't realize we wanted the gluten free version of the food. Um…I'm ordering from a GLUTEN-FREE menu that you provided?!?! Even asking food runners and the servers once the food has arrived but before we've eaten it can prove problematic. Yes, I'm speaking from experience. So, we can optimize. An incredible amount of fantastic resources exist today to empower us to have lives where we can (hopefully) reintegrate into the restaurant patron world and feel normal again. Allergy cards can help. Especially when traveling, they can make all the difference in how much energy you save for what really matters in life.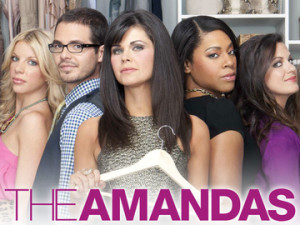 When I was single, I demanded (oh, Demanda)  model-home perfection. Sorry cousin Tysen (best roomie EVER). How that man put up with my "rules" I will never understand. God bless you, Chicken Bunny! Once I married and moved into a shared space where I became the cleaning lady (I know, right?), I no longer required that level of day-to-day perfection. In fact, at first I struggled to keep up. In all fairness, I did commute 3 hours away so I only spent Friday evening though Monday morning at home. Once I left that job, we had some time on our hands and some organizing to complete! YAY!!! Did you ever watch that reality show,The Amandas? Love, love, loved it! All that work has paid off and now I have the time to share these successes (and failures…I'm looking at you, DIY compost bin).
For ongoing household projects, we designated days of the week, month, or quarter. For meals, we rotate favorites slipping in something new now and then. For storage we have transferred what we use regularly (outside of things like groceries) to matching clear plastic bins with labels. Thank you, Mom, for a.w.e.s.o.m.e. label maker for my birthday last year…I STILL LOVE it! Yes, Dollar General probably loves us and the time and expenses were worth it. Is everything done? NEVER! Optimization is an ongoing process. For those of us with perfectionistic tendencies, just resolve to accomplish tasks to 50%. Your 50% probably equates to most people's 80% and, hey…Pareto principle. Once you plow through all areas of your life, you can begin again and optimize what remains!
Is any of this resonating with you? How do you optimize? How do you create more time and energy in your life for what's important?