That's Amandatory: Put a little logic into it!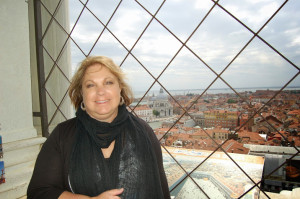 My mom is the queen of nicknames. I cannot even begin to recall the ones she applied just to me — puppy dog, piggy, baby, princess, Amandarella –you get the picture. My Uncle Tommy says I was born a grandmother. I'm not sure if that's simply because I'm slow or because I was such a  serious little kid. (Don't I have the sweetest family EVER???)  An example you ask?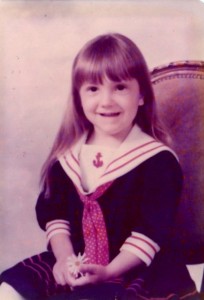 When I was five, my grandparents added a pool to their back yard. I was one of two grandchildren at that time and the eldest by a few years. When I arrived at their house and walked in through the back gate, I cruised right by it and up to the French-paned back door with a yellow sticker on it that read I like my nosy neighbors…they're watching my house. (I'll have to check next time. I think it's still there.) They were confused by my reaction and before we could open the door, they asked, "Well, did you notice anything different?" to which I replied, "Yep. You got a pool." Way to let the air out of the excitement balloon, there, kid version of me!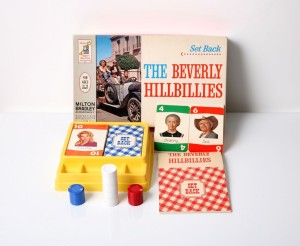 I spent a healthy amount of time with adults and probably didn't realize (aside from our differences in size) that I was an actual kid. I loved  summers when I could bask in the attention of both sets of grandparents without parents or other kids known as cousins to interrupt our fun. I learned to play card games like rummy (Liverpool, Gin, and one just called rummy), Spite or Malice, Spoons, Bridge, dominoes (chicken foot, Mexican Train, 42) and almost any board game one could imagine (Monopoly, Clue, The Beverly Hillbillies, Life, Scrabble, Trivial Pursuit, Parcheesi, Wahoo, Backgammon, etc.). Yes — the birth of a love of strategy! But back to the name…
Since I spent so much time without other kids, I was not the most accomplished at sharing or playing well with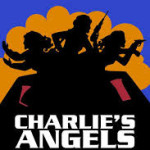 others. I remember some neighbor girls in Kingsville, Texas, who used to come and ask me to play Charlie's Angels with them (we ran around solving crimes with our finger guns and posing like the open credit photo at the sound of duh-na, duh-na, DUH-NA!). Sometimes I would opt out altogether since I was busy painting, reading or  playing my records in my Raggedy Ann and Andy red, white, and blue bedroom. Other times I joined in and played along their way. But then there were the times when I would take over and make them play according to my rules. If they threatened to go home, I invited them to do so or to conform to my rules at my house. No wonder I was single for so long!
I remember my mom taking me aside and explaining that I could not boss everyone around just because I wanted to. She imparted more words of life wisdom then affectionately began referring to me as Demanda anytime I overstepped the "bossy" boundaries.
At my last corporate gig, our department had to complete a particular form in order to kick off marketing creative development. One of the sections near the end was "Mandatories". One review session, a creative person decided that we should cover the Amandatories section and it reminded me of my mom's "Demanda". After a few laughs, we made it through our meeting. Amandatory was born and stuck.
As much as I work to soften my inherently straightforward nature, sometimes I can still come across as less than lovely. I am a work in progress. As you read these posts, please know that any advice I impart is generated with a loving heart. I share my experiences, obstacles, and successes to aid you in avoiding the negative and magnifying the positive in your life.
With much love,
Amandatory